WHEW. I made it. It has taken two nights of sleeping 8+ hours to recover but here I am.
Work was made to be even busier as we received our first (and perhaps only) small shipment of the Pfizer Covid vaccine to distribute. Word spread quickly and we were swamped with phone calls of people trying to skip the waitlist and convince us that they needed it more than everyone else. We only had two people get down right rude and one screamer so I'll consider that a success because I honestly expected more of that to happen. Mostly, everyone was super grateful that they were finally able to get it.
On top of that, I was applying for scholarships (turns out my schooling is not going to be 100% covered since I'm not in-district like I thought I was) and began the process to refinance the house. I couldn't push that back any longer though, as mortgage rates are slowly creeping back up.
Next week should prove much easier as I only have one thing on my plate besides work which is figuring out which classes to register for this semester. I found out that my new school is accepting almost all of my credit hours from my old school that I attended in 2006-07 which, puts me at halfway through my degree! *does a dance* I was not expecting that and it was the boost I needed to make sure that school happens.
Currently reading: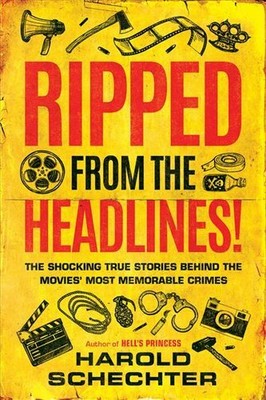 Since this is one of those books that each chapter is about a different movie/true crime story, it's easy to put down and pick back up even days later. That has worked out great for me this last week. It's also available on Kindle Unlimited if it's something you're interested in.
That's it folks! I am happy that last week is over and that I feel recovered after so much sleep. How was your week??