I joined Goodreads just as a way to keep track of the books I already knew I wanted to read because I kept losing my list. Of course, the side effect was that my TBR blossomed from a meager 10-15 books to it's now current state of 265. Periodically, I'll go through the list and cut anything I decide that I'll probably never read. So, I thought I would share the ones that have survived the cuts. (Although, I haven't done one in awhile so that may change.) Two of them I've owned for years and just haven't read yet.
"The year was 2014. We had cured cancer. We had beaten the common cold. But in doing so we created something new, something terrible that no one could stop.
The infection spread, virus blocks taking over bodies and minds with one, unstoppable command: FEED. Now, twenty years after the Rising, bloggers Georgia and Shaun Mason are on the trail of the biggest story of their lives—the dark conspiracy behind the infected.
The truth will get out, even if it kills them".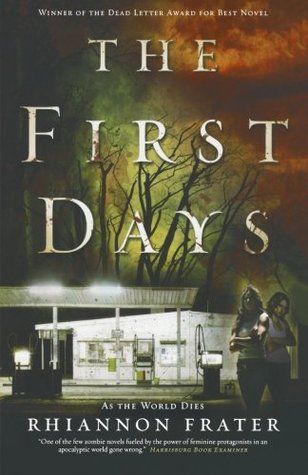 " Katie is driving to work one beautiful day when a dead man jumps into her car and tries to eat her. That same morning, Jenni opens a bedroom door to find her husband devouring their toddler son.
Fate puts Jenni and Katie—total strangers—together in a pickup, fleeing the suddenly zombie-filled streets of the Texas city in which they live. Before the sun has set, they have become more than just friends and allies—they are bonded as tightly as any two people who have been to war together.
During their cross-Texas odyssey to find and rescue Jenni's oldest son, Jenni discovers the joy of watching a zombie's head explode when she shoots its brains out. Katie learns that she's a terrific tactician—and a pretty good shot.
A chance encounter puts them on the road to an isolated, fortified town, besieged by zombies, where fewer than one hundred people cling to the shreds of civilization.
It looks like the end of the world. But Katie and Jenni and many others will do whatever they have to to stay alive. Run, fight, pick each other up when they stumble, fall in love…anything is possible at the end of the world. "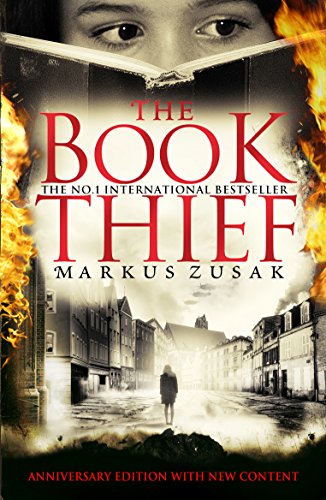 " It is 1939. Nazi Germany. The country is holding its breath. Death has never been busier, and will be busier still.
By her brother's graveside, Liesel's life is changed when she picks up a single object, partially hidden in the snow. It is The Gravedigger's Handbook, left behind there by accident, and it is her first act of book thievery. So begins a love affair with books and words, as Liesel, with the help of her accordian-playing foster father, learns to read. Soon she is stealing books from Nazi book-burnings, the mayor's wife's library, wherever there are books to be found.
But these are dangerous times. When Liesel's foster family hides a Jew in their basement, Liesel's world is both opened up, and closed down. "
"Andrew Ranulf Blankenship is a handsome, stylish nonconformist with wry wit, a classic Mustang, and a massive library. He is also a recovering alcoholic and a practicing warlock, able to speak with the dead through film. His house is a maze of sorcerous booby traps and escape tunnels, as yours might be if you were sitting on a treasury of Russian magic stolen from the Soviet Union thirty years ago. Andrew has long known that magic was a brutal game requiring blood sacrifice and a willingness to confront death, but his many years of peace and comfort have left him soft, more concerned with maintaining false youth than with seeing to his own defense. Now a monster straight from the pages of Russian folklore is coming for him, and frost and death are coming with her."
" Meet Jake. A bit on the elderly side (he turns 201 in March), but otherwise in the pink of health. The nonstop sex and exercise he's still getting probably contribute to that, as does his diet: unusual amounts of flesh and blood (at least some from friends and relatives). Jake, of course, is a werewolf, and with the death of his colleague he has now become the only one of his kind. This depresses Jake to the point that he's been contemplating suicide. Yet there are powerful forces who for very different reasons want – and have the power – to keep Jake alive. "
Have you read any of these? What did you think?