This month's mini-reviews weren't 'meh' like February, however, they didn't quite inspire me to launch into a full fledged review to sing their laurels from the roof tops either. I suppose they qualify as honorable mentions.
4 out of 5 stars – Although this one bills itself as a satire, it doesn't reach the ridiculous level that others do. It took a minute for me to find my stride in the story but once I did I enjoyed myself. The ending was great and my only hesitancy in continuing the series is that my boss said the second book isn't quite as good as the first. (He followed his reasoning with, second books are almost never as good as the first.)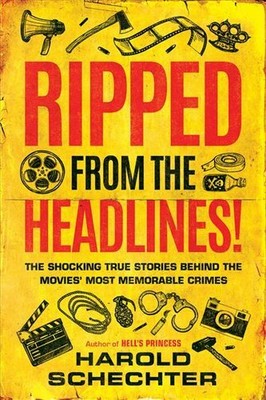 4 out of 5 stars – Very easy read. Author describes a movie plot and then follows up with the true crime stories that inspired it. This is also the very reason that makes it difficult to review it. Overall, it's a very simple template.
Currently reading:
I think that I will complete Children of Dune before the month is up. I didn't review the first two books last year while I was on my review boycott, which will make reviewing this extra difficult but I think I will at least try.
Pride and Prejudice and Zombies has actually surprised me with how much fun it is. I've been reading it on my work lunches but it might come home with me soon so I can devote more time to proper ladies wielding swords and wooing men with their decapitating abilities.
I recently came this ————————> close to going on a book binge. I resisted. Probably for the best because school books are not cheap.
How did March treat you? Book related or otherwise.