I survived my holiday trip north but I also survived……my first ever Black Friday shopping!
I've only ever worked on the dreaded craziest retail day of the year. I took it off for our trip north this year so I thought I'd revive the Black Friday tradition that my aunt had with my grandmother before she passed away.
Well folks….I don't think I ever need to do it again. Lol. Once was enough, curiosity sated.
The plus side is that I did make some head way with shopping for people, including Mr. C&M. Now, I have to get the house clean so I can decorate. (Also, we have to buy a new fake tree.) The way my brain works, everything must be clean before the decorations go up. We've barely been home lately, so I've got some work cut out of me.
I love Christmas. It's second only to Halloween for me. I just love getting gifts for the people in my life that matter the most.
Hopefully, I will squeeze in some holiday baking as well.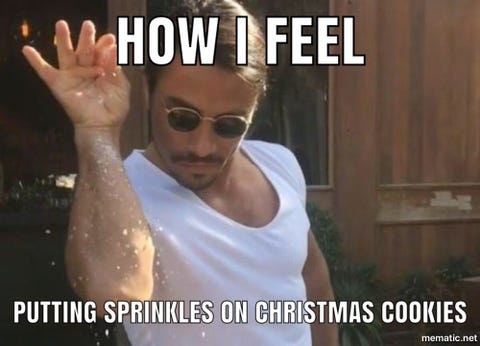 I haven't finished Red Mars yet, it's just so slow going, but I'm really looking forward to no more themed reading. I'm not a Christmas book person so it's a free for all on what I read next.
Do you enjoy Christmas or are you a Scrooge?