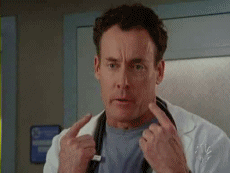 This week has been meh piled on top of a plethora of MEH. Right down to the very book I'm reading, (The Left Hand of Darkness), being pretty blah and I don't know how much longer I might hang in there to see what happens. It might be slated to end up a lunch-at-work-reading book in order to actually finish it. I can see it now, it will be unpopular-opinion-of-a-classic-book time.
I'm pretty much just waiting for the weekend and my BFF to get here. August's book club meeting is Saturday where we'll have a potluck and discuss Girls Burn Brighter. Then, Ms. Moth and I will hopefully scurry off to see a movie together.
While Mr. C&M has been getting better, he's also had some set backs. Healing is a process. An incredibly annoying one, but a process nonetheless. We've had to cancel some plans we've had for a long time which is a major bummer, but there is still plenty coming up in the next two months.
The one enjoyable thing this week has been binge watching the new season of Mindhunter. If you like true crime, and are fascinated by serial killers, this show is great and I highly recommend checking it out.
Has something really cool happened to you recently? If so, tell me! Let me live vicariously through you!